---
Dr Tijana Rakić, Chair
Dr Tijana Rakić is an interdisciplinary scholar whose research projects, publications and interests predominantly lie within the themes of visual research methods; world heritage, tourism and national identity; tourism, leisure and art; and representations of places, cultures and identities in promotional materials and popular media. Her research is informed by both cultural geography and visual anthropology and she is a Fellow of both the Royal Geographical Society and the Royal Anthropological Institute.
Prior to being elected as the Chair or the GLTRG, Tijana has been a part of the GLTRG committee in a number of roles including ordinary committee member, secretary, and Interim Chair. She is currently also one of the co-editors of the group's book series titled Current Developments in the Geographies of Leisure and Tourism (with J.-A. Lester).
Tijana is a Principal Lecturer at the University of Brighton where she teaches on a range of Tourism and Events modules and leads the Masters courses in Tourism and Events.
---
Dr Jen Hall, Treasurer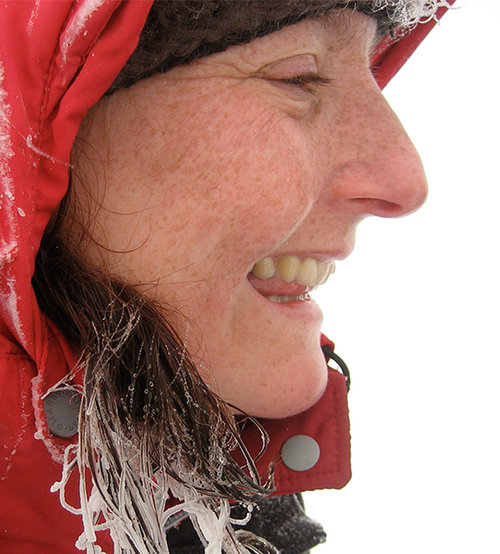 Dr Jen Hall is a tourism geographer interested in embodied experiences of extreme and adventure environments in terms of gender, emotion and affect, and more broadly in heritage, culture and sports. Her PhD Research concentrated on: Women mountaineers: A study of affect, sensoria and emotion. Prior to starting her PhD in 2015, she worked for 20 years as a cultural producer and curator in the arts and heritage sector, founding and leading major venues, festivals and cultural development programmes. Jen has also run her own business as a freelance producer and as well as directing major University public engagement, enterprise and knowledge exchange programmes..
---
Dr Jennifer Holland, Secretary
Jennifer recently completed her PhD at the University of Brighton (UK), which explored tourists' perceptions of risk in ocean cruising, and won the Three Minute Thesis in 2018 for the University of Brighton. Jennifer has 14 years of tourism industry experience, including roles with Royal Caribbean, Princess Cruises, Fairmont, and Sheraton. Research interests include cruise tourism, risk, tourism marketing, consumer decision-making, arctic tourism, positionality & reflexivity and innovative qualitative data methods including image elicitation. Jennifer's current role includes serving as a Research Consultant within tourism and cruise industry, and she is a Lecturer in Tourism at the University of Suffolk.
---
Dr Andrew Smith, Newsletter/Website Editor
Andrew Smith is a Reader in the School of Architecture + Cities at the University of Westminster. His background is in urban geography and he specialises in research on urban tourism and city events. Andrew's current work focuses on public parks and the conflicts arising from their use as venues for commercial events. He is the author of two books: Events and Urban Regeneration: The Strategic Use of Events to Revitalise Cities (Routledge, 2012) and Events in the City: Using Public Spaces as Event Venues (Routledge 2016). He first attended the RGS-IBG Annual Conference in 2003 and has been a regular contributor ever since.
---
Dr Alberto Amore, Conference & Event Coordinator
Dr Alberto Amore is Lecturer in Tourism and Air Travel Management at Solent University, United Kingdom. He holds a PhD from the University of Canterbury, New Zealand (2017) and extensively researches on tourism planning, tourism policy, urban tourism, crisis and disaster management in tourism, destination governance and destination resilience. He is author of Tourism and Urban Regeneration (Routledge, 2019) and co-author of Tourism and Resilience (Channel View, 2017). He currently acts as the Social Media Editor for Current Issues in Tourism. He joined the GLTRG in 2019 and he is also Fellow for the Regional Studies Association (RSA) and the Higher Education Academy (HEA).
---
Dr Anna de Jong, Awards & Prizes Coordinator
Anna de Jong is a Senior Lecturer in Tourism at the University of Glasgow. Prior to joining Glasgow, she held a Lectureship at the University of Surrey and a Postdoctoral position at the University of the Highlands and Islands. Anna is an interdisciplinary social scientist, with a background in human geography and tourism management. Her research takes focus with the relationships between tourism and place, guided by wider concerns of inequality and accessibility.
---
Christy E. Hehir, Postgraduate Representative
Christy E. Hehir is a research fellow at the European Union's Arctic Forum and joined the University of Surrey in 2016. Her environmental psychology-based PhD research assesses the philanthropic value of travelling to conservation. Prior to Surrey, Christy travelled to Antarctica, having been elected as the UK's student representative of International Polar Years in 2007-2008. She was then selected to join the UNEP on a research expedition to Svalbard in 2011. Such experiences led to her Master's thesis, The future of Antarctica. Is tourism an ally or an enemy? and publication of her first book, Arctic Reflections (Tomac & Hehir, 2013). Alongside her polar expeditions, Christy has 10 years of industry experience, having held positions at Walt Disney World, VisitEngland and VisitBritain
---
Dr Jaeyeon Choe
Dr. Jaeyeon Choe is a Senior Academic at Bournemouth University, UK. She obtained her PhD in Tourism Management with a minor in Cultural Anthropology from The Pennsylvania State University, USA. Her research areas evolve around wellness/spiritual tourism in Southeast Asia, sustainable development and poverty alleviation, and migration. She is currently leading projects on wellness/spiritual tourism and sustainable community development in Indonesia and Thailand. As an international educator, she has been invited as a visiting scholar to Canada, Finland, Indonesia, Germany, Thailand and Vietnam. She serves as an associate editor for the e-Review of Tourism Journal and an editorial board for the International Journal of Religious Tourism and Pilgrimage. She co-founded the Refugee and Migrant Leisure Network with community organisations and local councils in Southern England. She also serves in the Mekong Tourism Advisory Group, working with small medium-sized enterprises in a tourism sector.
---
Dr Claudia Eger
Dr Claudia Eger is an Assistant Professor at Copenhagen Business School. Claudia's research centres upon the role of gender, corporate responsibility and ethics in tourism and sustainable development more broadly. Her work builds upon a core concern for various forms of inequality striving for both, socially and culturally embedded understandings of in/equality, and theoretical frameworks that capture and are responsive to these nuances. Claudia has conducted empirical research in different Middle Eastern and African countries, addressing concerns of relevance to tourism scholars, but also to policy makers and practitioners more widely.
---